Obtaining residency through a new job in Spain can be possible.
The Spanish government have supplied a full list of jobs they require to fill and for which they will provide a Residency Permit to allow the worker to live in Spain.
All these roles are detailed in the following list: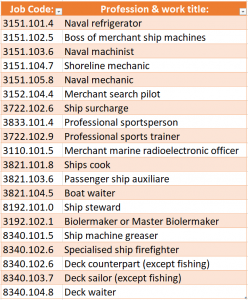 It should be noted however that at current, only the jobs shown on this list will allow you to obtain an Employee Residency Permit. Moving forward, this may change.
If you are trained, with experience for one of these roles, and would like to apply, click-here.
Should none of these roles be suitable, please visit our Reidency-Profiles to find a suitable residency profile we offer.
These work posts will allow both EU-Citizens and Non EU-Citizens to apply for and obtain, Spanish Residency, Residency in Spain, Spain Immigration, Spain Residency, Citizenship by Investment, Spain Residence, Spanish Citizenship, Golden Visa, Spain Visa to allow Immigration Spain and ultimately obtain a Spanish Passport.