Applying for Residency with a Credit Card? Yes, it is possible according to the law.
Apply for Residency in Spain using your credit card to demonstrate your finances
As part of the application for residency in Spain it is required that you demonstrate that you possess available funds or a regular income which meets with the required amounts of financial means to sustain yourself in Spain. This is normally done by deonstrating funds in the bank or income from investments, but there is a third option which very few people know about. This is an article in the law in Spain which depicts that you can apply for a Non-Lucrative Residency using just a credit card to demonstrate this wealth. For further information please watch the following video…
As strange as it may sound, it is perfectly legal to apply for Non-Lucrative Residency with a Credit Card, i.e. Mastercard, Visa, American Express etc. Article 47 of the Royal Decree 557/2011 specifically lists this as evidence of income that would fulfill the requirement of financial capacity. There are two conditions attached to this option:
That the applicant provides a bank certificate (translated into Spanish) proving the amount available as credit for the specific card.
That the amount available covers the law requirement for the applicant and family members.
Certified or bankers drafts are also valid means of proving financial capacity, again provided the banks confirms the available sums under them.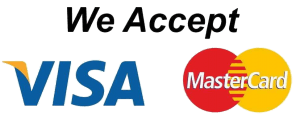 Permanent residency is obtained after 5 years of Spanish Residency through Self-Empoyed Residency or Non-Lucrative Residency or Residency through Investment. This followed by 5 years as a permanent resident and means you can then obtain Spanish Citizenship with a Spanish Passport.