What about Spain AFTER Brexit?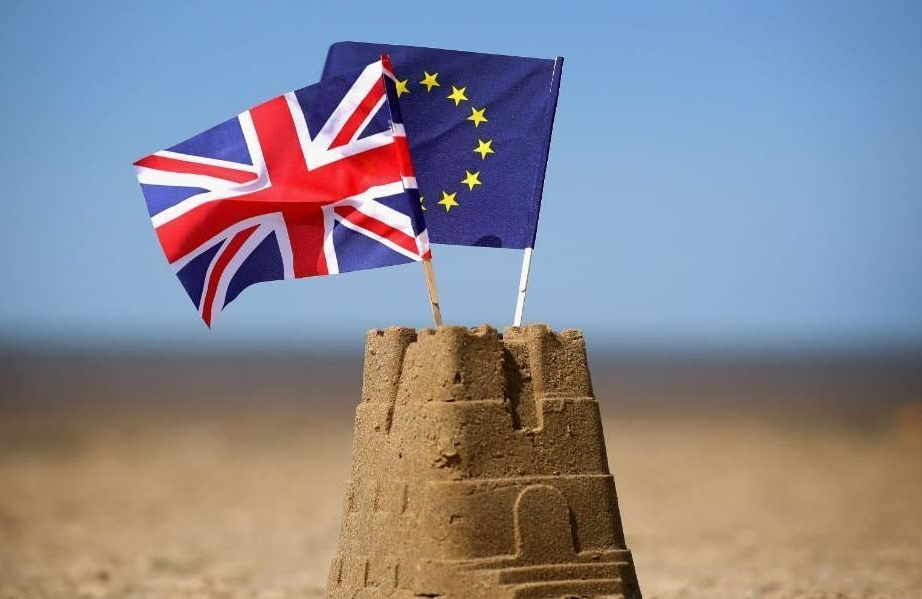 Now that the UK has finally taken the decision to leave the European Union, how will this affect Briish Citizens in Spain?
No matter whether you are a Resident or a Non-Resident of Spain, if you are British, your legal status in Spain is about to change.
This article offers information on the rights of UK nationals as Spanish-Residents after Brexit and what the options are for UK nationals who are Non-Residents of Spain.
Our legal services offer assistance to those who are looking to obtain Residency in Spain. We help with: Spanish passport, Golden Visa, Spain Residency & Spanish Citizenship.
The fact is that Spanish authorities are tightening up the requirements for "residencia" for British passport holders, albeit in a rather chaotic manner: whereas the Cadiz immigration office will be satisfied with the usual documents (medical/healthcare insurance and a bank certificate show sufficient funds), the Malaga office is requesting evidence that applicants do have "real and certain" residency in Spain, most probably to filter applications and avoid saturation.
In one of the latest official letters received from the Málaga immigration office, the registration certificate from the Town Hall or a property title to a property were not enough evidence of living in Spain and requested additional documents that could prove real residency in the country to grant the now coveted card:
Bank account statements -payments or expenses- proving transactions or operations with establishments in Spain; proof of appointments for medical and hospital assistance in Spain; contracts of any nature held in Spain or payroll or salary receipts in Spain; receipts for utility supplies (electricity, water, gas or electricity from an address in Spain) or landline/mobile phone receipts with Spanish address, TV or internet invoices, as well as invoices of any kind issued with an address in Spain; Documents from public or private entities that prove to have received a service in Spain; Plane tickets with entry into Spain from another State, entry stamp in Spain in passport, work invoices and proof of payment in Spain; certificates with public or private entities showing a relationship with them in Spain (with associations, training centers, golf clubs…) Spanish income tax returns…
We have drawn some questions from the above text, and they are not trivial:
Will administrative residency, tantamount to having a TIE ("tarjeta de identidad de extranjero"), inescapably tie in with tax residency, or at least become a strong presumption of it unlike now?
Could card holders lose the residency status if they fail to spend the required time in Spain (6 months per year)?
Will passport stamping become a reality if the EU and the UK fail to find common ground to avoid this unnecessary and annoying procedure at airports on either side?
2021 is just around the corner and many doubts will be then clarified. Meanwhile, we expect politicians on both sides of the fence to drop their egos and work to bring much needed clarity.
See – Video-Blog entry here.
See – Document & further requirements below:
FAQ: UK nationals who are not yet Residents of Spain
FAQ: UK nationals who are currently Residents of Spain
Residents of Spain who are UK nationals are permitted to apply for TIE residence documentation which both regulates their residency while maintaining all the same rights they currently have.
This special type of residence permit has been introduced, is a replacement to the current Green-Card where both British Nationals and their immediate family members who wish to maintain residency in Spain, may do so prior to 31 December 2020. 
For further information about the Brexit Withdrawal Agreement and to apply, Click-Here
Any foreigner spending more than 90 days in Spain within a total of 180 days, or who stays 6 months per year, has the right, not the obligation, to register as a resident, obtaining the 'Certificado de Registro de Ciudadano de la Union' .
In practice, there are many EU citizens who stay for similar periods of time and the only document they obtain is the NIE certificate which indicates their ID number as a foreigner for general administrative purposes in Spain. This document does not provide residency status.
Spanish authorities tend to have a more relaxed approach with EU nationals who are not yet registered citizens, especially since most of them tend to register through the local census, which allows them access most services.
Click-Here to begin your application.
Once having been registered on the 'Certificado de Registro de Ciudadano de la Union'  for 5 years, the registrant will eligible for the 'Certificado de Registro Permanente de Ciudadano de la Union', this is permanent residency.
In some cases the length of time needed to be registered can be reduced. This is something we can observe and assist with.
Vanessa was excellent - very efficient and a very pleasant person to work with. Her professionalism removed all the stress from the experience.
Our experience with Spain Residency was excellent. Every step was handled by them and it took less than two weeks from start to finish and receiving our residency cards. We are very happy, Thanks.
We decided to retire in Spain and used SpainResidency for our visa. It was an easy and quick process which allowed us to move very quickly and begin enjoy life here. My wife and I are happy to recommend the services of Spain Residency. If you are considering applying for Spanish residency, use SpainResidency.com
Our whole family emmigrated to Spain and SpainResidency arranged our visas. We now live, work and attend school here in Spain. Excellent service!
I am a building engineer and have a lot of responsability in my job. I was required by my company to relocate to Spain. SpainResidency took care of arranging my residency card. I now live and work in Spain. I am happy to recommend.