Spain's state-owned rail company Renfe will launch a new low-cost, high-speed service called AVLO on April 6, 2020. The service will operate between Madrid and Barcelona, and tickets will cost between €10 and €60 per trip.
With speeds of up-to and in excess of 330 KM´s per hour, this trajectory takes 2 hours 45 minutes, and is a service which is set to expand to other major cities in Spain and beyond.
Initially, the train will run twice a day in both directions, but this is set to increase to five services by the end of 2020. AVLO will run between Sants station in Barcelona and Atocha station in Madrid.
The current price of the high-speed AVE train between Madrid and Barcelona in economy class, without promotions, is between €40.95 and €152, meaning AVLO is offering an average discount of 60%.
The low-cost train will only have economy class, with seats with the same foot space as the current AVE. It will not have a cafeteria or food service on board, although there will be at least one supervisor on the train to resolve any problems that might arise during the journey. Passengers will be able to connect to Wi-Fi for a fee, which will vary depending on the speed of the connection. The train will be staffed with workers from Renfe; a subsidiary company will not be created.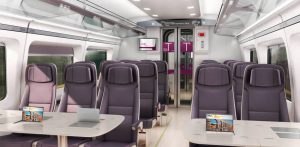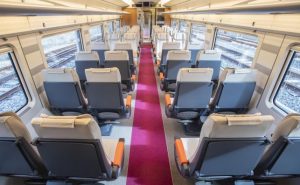 In December 2020, domestic rail markets in the European Union will be opened up to competition from other countries. Renfe is interested in competing in the European market, with France the main destination.
"Of course we would consider going to Paris. Perhaps not initially, but certainly in the future, because the major market is in lines such as Lyon-Paris or Marseille-Paris," says Renfe chief.
Permanent residency is obtained after 5 years of Spanish Residency through Self-Empoyed Residency or Non-Lucrative Residency or Residency through Investment. This followed by 5 years as a permanent resident and means you can then obtain Spanish Citizenship with a Spanish Passport.