SpainResidency clients have obtained Post-Brexit residencies in the new year 2021.
Among the first residency permits of 2021 are some British Ex-Pats who have successfully obtained their residency after the introductuion the new regulations.
The Spanish government allow British ex-pats to obtain residency under the conditions of residency for Non-EU citizens.
You can contact us here for further information and to begin your residency application.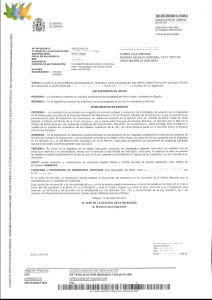 View here the residency certificates obtained
Permanent residency is obtained after 5 years of Spanish Residency through Self-Empoyed Residency or Non-Lucrative Residency or Residency through Investment. This followed by 5 years as a permanent resident and allows you to then obtain Spanish Citizenship with a Spanish Passport.