SpainResidency clients have obtained Post-Brexit residencies in the new year 2021.
Among the first residency permits of 2021 are some British Ex-Pats who have successfully obtained their residency after the introductuion the new regulations.
The Spanish government allow British ex-pats to obtain residency under the conditions of residency for Non-EU citizens.
You can contact us here for further information and to begin your residency application.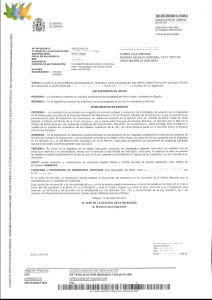 View here the residency certificates obtained
Since 01st January 2021 there have been updates from the Spanish government regarding residency in Spain for UK citizens which means these applications are made as Non-EU citizens.
The following residency options now available to UK citizens as a Non EU citizens:
Investor-Residency
This permit requires an investment of at least 500.000€ in Spanish property (one or several) or an investment 1 Million Euros through a bank investment fund.
Self-Employed Residency
Start or expand your own-business in Spain.
Non-Lucrative Residency
For applicants who wish to retire in Spain or for those who work abroad/remotely and can demonstrate that they have a stable source of income or funds without having to work in Spain.
Permanent residency is obtained after 5 years of Spanish Residency through Self-Empoyed Residency or Non-Lucrative Residency or Residency through Investment. This followed by 5 years as a permanent resident and allows you to then obtain Spanish Citizenship with a Spanish Passport.